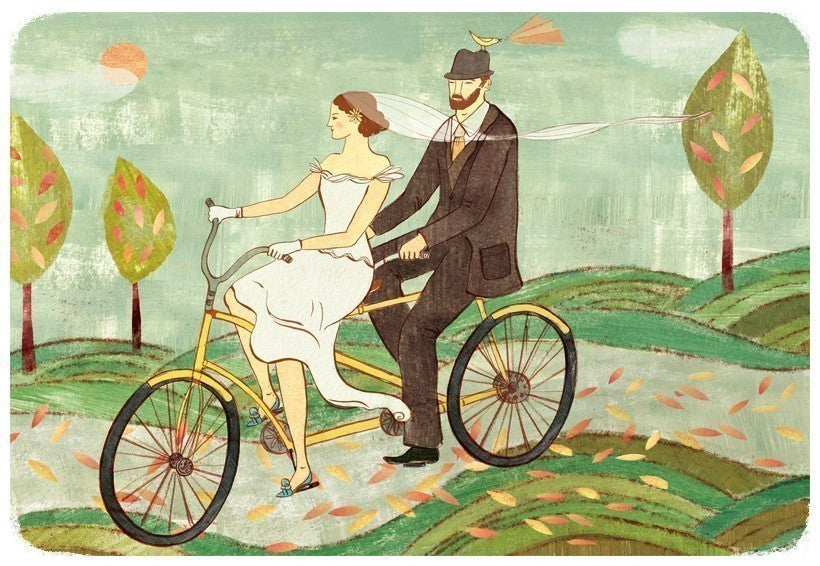 Do You Know Bikes Used to Be Essential in A Wedding?
From bike to ebike, the bicycle has been and continues to be used for a variety of transportation purposes since its invention in the 19th century. It can be used as a 'work horse' by mail carriers, paramedics, police, messengers, and general delivery services. It is also used for recreational purposes, such as bicycle touring, mountain biking, physical fitness, and play. However, do you ever hear the bicycle can be one of the essential items of a wedding? This phenomenon appears commonly in the 1970s in China.
What happened in 1970s?
In the 21st century, historians have increasingly portrayed the 1970s as a "pivot of change" in world history, focusing especially on the economic upheavals that followed the end of the postwar economic boom.
The role of women in society was profoundly altered with growing feminism across the world during the 1970s.
From 1970 to 1979, the average annual inflation rate was 7.06%, while it's only 2.5% from 1900 to 1970. There was also the 1973–74 stock market crash.
The most prominent events and trends in popular culture of the decade (particularly in the Anglosphere) include: disco scene, video game, reggae music, Beetle line of cars.
In the United Kingdom, the 1979 election resulted in the victory of its Conservative leader Margaret Thatcher, the first female British Prime Minister.
Influenced by many different trends and cultural changes, weddings became more customized to individual styles as opposed to a single dominant style. It's hard to say what is indispensable for a wedding in that decade, except for the couple and the disco music.
The 'Three Most-Wanted Items' of weddings in the 1970s in China 
While for a Chinese wedding, after the ending of the Cultural Revolution, getting married became more connected to material possessions and a dowry. The idea of having "the three essential items" (三大件) came into fashion upon getting married. These items were a watch, a bicycle, and a sewing machine.
Although these items were generally the most desirable ones in the 1950s-1970s period, there were unattainable to many, as were things like leather shoes. Household furniture was also becoming more important; newlyweds were expected to own at least one complete set of furniture (including a table, 4 chairs, a bed, a writing desk, a couch, a coffee table, besides cabinet, etc.)
Now: wedding bike decoration or a green wedding
Decorate your wedding bike with greenery and blooms and paint it bright or white – such a bike can be a nice idea for wedding decor or you may use it for wedding portraits or to escape together. Cover the bike with signs and banners if you are using it as decor. Print out some bikes on your wedding favor sacks or napkins, add bike toppers to your cake to show off your hobby. Get more of these and other ideas below and make your wedding more 'you'!
Personalizing a wedding is easy: just add some photos of your couple, incorporate your hobbies and passions into decor and not only, and share some of your favorite tastes with your guests. Such as use bike wheels to create a seating chart: you may attach some wheels to the wall or a ladder and some cards then; decorate the seating chart with greenery and blooms. Cover the wheels with greenery and blooms and hang them in the venue as decor.
So, would you like to decorate your wedding with your old or new bike?